Fabulous Fall Designs and Color Cravings
♥ Marissa is on extended maternity leave. ♥
She looks forward to working with you to create beautiful things upon her return!
Please email SweetheartsandCrafts@gmail.com with any inquiries.
Please note we will not be taking holiday orders for 2020. Thank you for your understanding.
Image: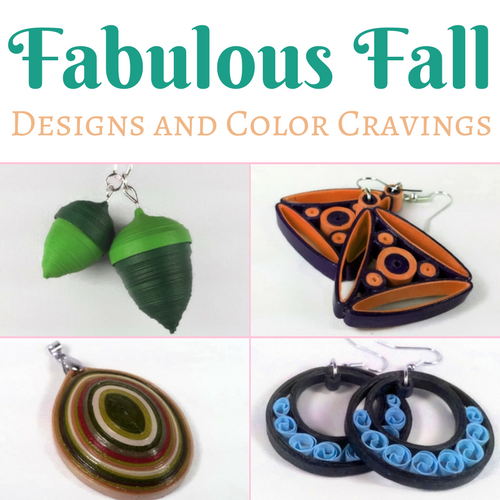 Recently I wrote about Power Red as your definitive color for Fall as dictated by the runway and subsequent fashion articles. Today I expand on the Fall color palette released by the Pantone Color Institute which is lead off by a shade of power red, Grenadine, and is capped off beautifully by a rich Autumn Maple. This group is packed with a harmonizing balance of cool and warm tones, including some strong wardrobe staples like gray and navy. Below you will find the color report for Fall 2017 as well as some of my designs which fall into this fabulous palette of luscious hues.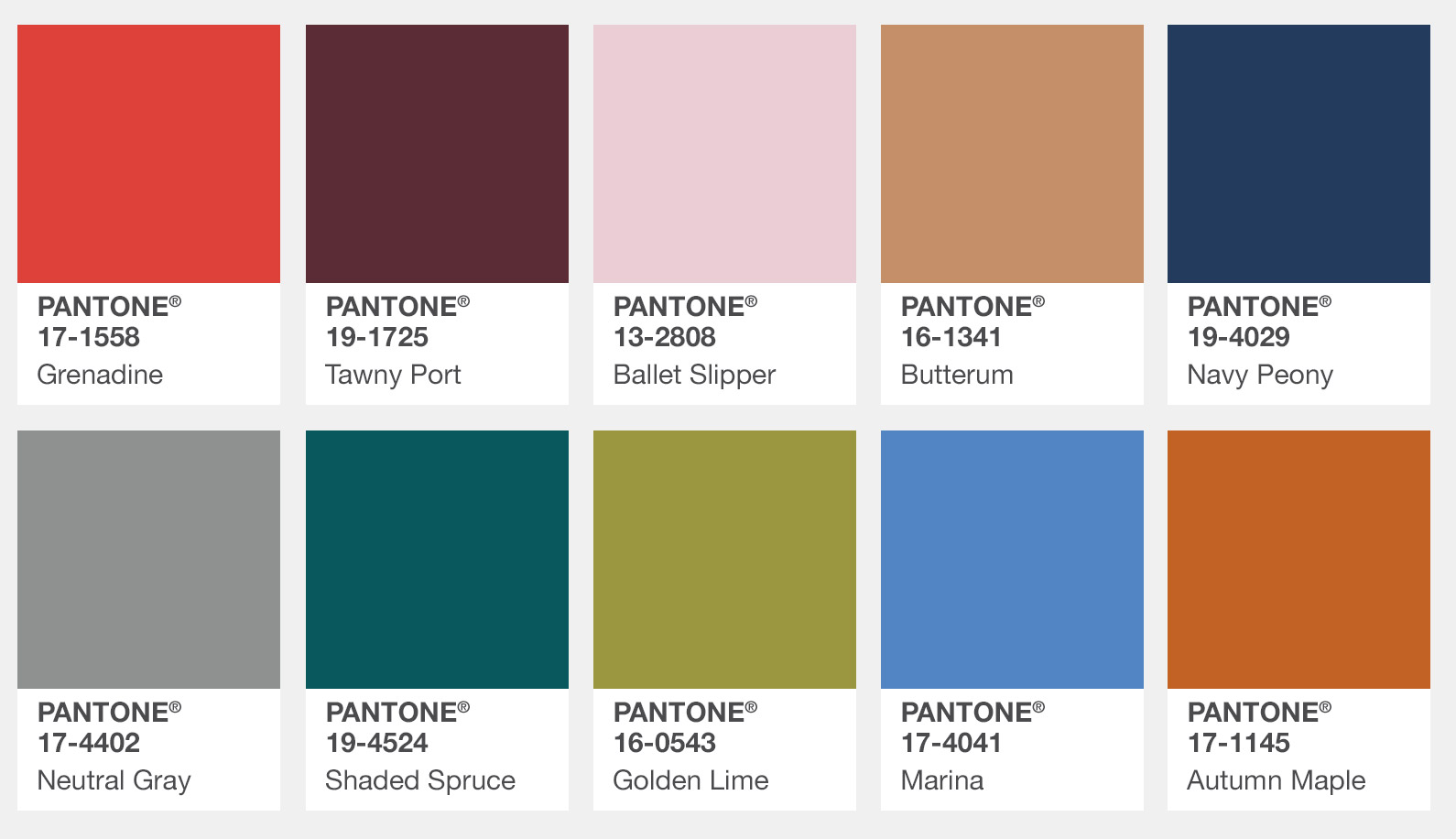 Image courtesy of Pantone LLC 2017
For more on Grenadine, the first color and powerhouse of the Fall palette, please see my article on Power Red.
The second and certainly no less fabulous color highlighted in this group is Tawny Port. This color is deep and luxurious, emanating an elegant yet bold character.

It matches beautifully with other colors in the palette as seen above with Neutral Gray in the teardrop hoops and with Autumn Maple in the half moon hoops.

Next we have Ballet Slipper. This is a similar but even more understated version of last year's popular Blush color, It is refined and delicate which makes it perfect for both day and evening looks.

The use of Ballet Slipper in this horizontal bar necklace is ideal as the dainty style of the piece echoes the delicate nature of this soft color. Here it is paired with Golden Lime in the first photo and with Grenadine and Butterum in the second photo.

Moving on in our examination of the Fall color palette we find Butterum, a delicious caramel-like color that accents any skin tone delightfully and looks almost good enough to eat.

In both the rectangle filigree earrings as well as the long tapered earrings the toastiness of the Butterum quilling work is accented and framed nicely by other neutral colors.

Rounding off the first half of our palette we have a color which IMHO is appropriate any time of year: Navy Peony. This color is almost as solid as black, which we love to fall back on in a pinch, so don't be afraid to substitute the shade when trying to think outside the little black dress.

Here we have the signature Sweetheart earrings in Navy Peony with complimentary Marina filigree. You can also see the Navy Peony color highlighted in the paper quilled cross outline to the right.

Continuing onto the second half of the Fall color palette we find another hue which is a perfect substitute for reliable black: Neutral Gray. This color pairs well with ANY other color in the palette so it can truly be worn with anything, In addition, Neutral Gray can easily stand on it's own as gray on gray on gray can be quite a powerful statement look.

Here you see gray by itself in the minimalist striped pendant. You can also see how well gray works in a statement piece in the oversized gray and black earrings.

We have arrived at Shaded Spruce, a fuller bodied version of the turquoise which was so popular this spring and summer. It is a gorgeous shade of blue with strong green undertones, mimicking the needles of a Blue Spruce conifer tree.

Here you can see lovely Shaded Spruce paired with Ballet Slipper in the oversized paper statement earrings. This color also looks great with other (non-palette) colors as seen in the quilled cross pendant with bright white and rich autumn brown.

Next, Golden Lime, like the previous color is very earthy, emulating colors of nature such as those in moss, sage, or olives. It has yellow undertones which make it a great companion for browns and other warm colors. Conversely, this refreshing shade of green plays very well with blues and other cool colors.

Here you see Golden Lime paired with many colors including Autumn Maple in the circle dangle paper earrings. You can also see a lovely pairing of Golden Lime with blue, white, and Neutral Gray in the abstract art deco circles pendant.

The penultimate color for Fall is undoubtedly the bright spot of the group. Marina is more than just a light blue. It is vibrant and clean, seemingly ushering in the crisp Fall air.

Here Marina is paired first with Navy Peony in the crescent moon hoop earrings. The darkness of the navy really makes Marina pop with a bright burst of color. However, you can see Marina is able to make a statement all by itself in the tiny blue flower studs which pack a punch of fresh fall color.

The final color in this spectacular Fall palette is delicious Autumn Maple. It mirrors the boldness and warmth of the Grenadine with which we began. It also anchors the rest of the palette as it is a truly quintessential Fall color as a woodsy brown with rich orange undertones. It makes me think of the Pumpkin Spice that is all the rage in the food world. It's irresistible!

As the anchor color, Autumn Maple pairs well with every color in the palette. Here we have a pairing with Navy Peony in the modern geometric earrings. In the chunky teardrop earrings Autumn Maple is the real star, as it is only paired with a swirl of white; almost like a wisp of froth in your latte.
The Pantone Fall 2017 palette is approachable and refreshing. It takes familiar colors like red, green, blue, gray and brown and elevates them with a twist in tones, directing us to try unexpectedly effortless pairings.
All of the designs featured in this article are available from Sweethearts and Crafts. Many of the color variations seen here are brand new and not yet listed.
If you find a piece you love but do not see the color you want, simply send me a message and I will be happy to fulfill your custom request.

Above items from left to right: Grenadine Geometric Cage Earrings, Neutral Gray Rustic Hoop Earrings. Golden Lime Green Acorns Pendant, Autumn Maple Golden Lime Striped Pendant