Craft Room Takeover
♥ Marissa is on extended maternity leave. ♥
She looks forward to working with you to create beautiful things upon her return!
Please email SweetheartsandCrafts@gmail.com with any inquiries.
Please note we will not be taking holiday orders for 2020. Thank you for your understanding.
Image: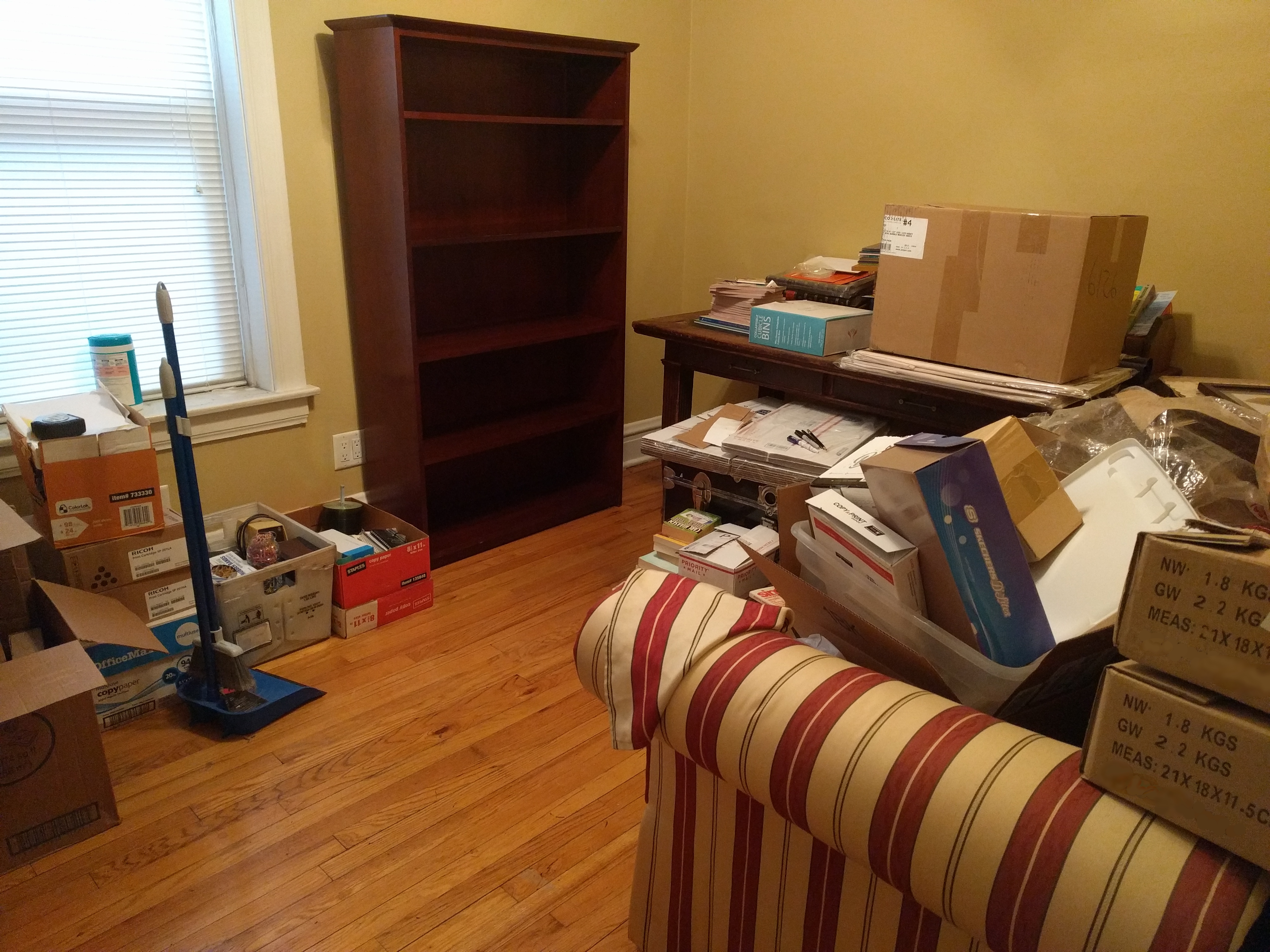 A while back I started thinking about how much nicer our entire home would be if I had more space for my crafts. Over the years I have progressed from a few neat little art boxes and craft supply containers to an explosion of quilling paper, cardstock, magazines, envelopes, jewelry boxes, ribbons, more boxes, craft show displays, tools, paints, more boxes and even more paper. While the boxes have helped to keep things organized for the most part, our home was starting to look more like a warehouse than a place to live. We decided I'd take over our home office and turn it into my craft room.
For the past several weeks I have immersed myself in the far more complicated than I anticipated takeover and makeover of the office. For years that room has been home to taxes, real estate deals, and travel planning. Now it's my turn to give new life to a room I rarely used before. It was such a huge job just getting everything all packed up and out of there! It's amazing what you will find when you go through old stuff...it truly has been interesting albeit difficult to sort through years of files, brochures, papers and projects. As much as I'd like to keep everything that harbors a memory, it was quite an accomplishment each time I filled a trash bag for the recycling bin.
I finally got through what I thought was the hard part. I cleared the room of everything but the major pieces of furniture and left a few files in the file cabinet. Then I had to get all of my stuff inside...all those boxes and papers galore.
I have successfully completed the "takeover" part of my conquest. All of my stuff is inside. But the makeover part is regrettably incomplete. It's overwhelming trying to figure out how I can situate all of my supplies and still have a beautiful, functional craft room rather than a storage locker. I've already made a few lists of organizational tactics and have bookmarked some ideas for creative storage solutions. Most importantly, of course, I have a design aesthetic and have already bought some new art pieces to decorate!
I'm really excited to show you the completed project...coming soon!
What is the best thing you have done to make your craft room an inspiring place to create?