Summer Vibes: TOP 3 Jewelry Picks for Summer
♥ Marissa is on extended maternity leave. ♥
She looks forward to working with you to create beautiful things upon her return!
Please email SweetheartsandCrafts@gmail.com with any inquiries.
Please note we will not be taking holiday orders for 2020. Thank you for your understanding.
Image: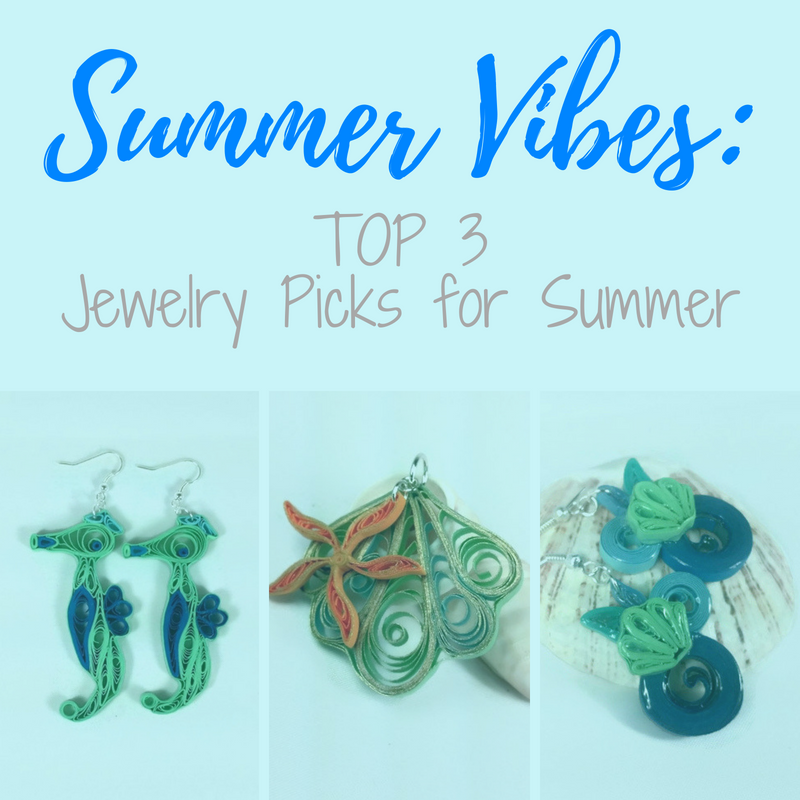 It's a hair up, good times and tan lines kind of summer which means it's the best time for accessorizing your sun-kissed skin.
Check out my TOP THREE picks for summer jewelry this year. Don't forget EVERYTHING can be CUSTOMIZED with your favorite colors.
All pieces are handmade to order, water resistant, and UV resistant.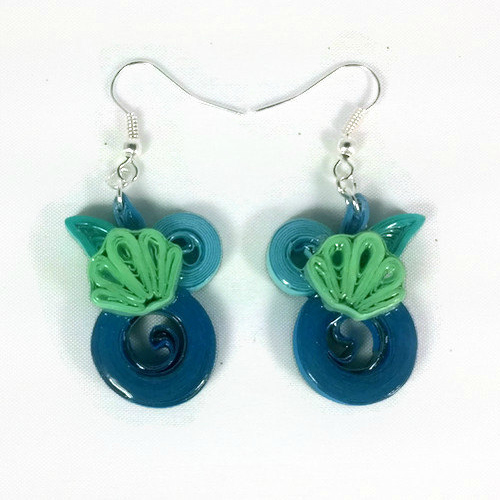 Are you a mermaid or land locked beach babe? Handmade from paper quilling strips, these beauties are seriously perfect for Ariel and her sisters. They boast a seafoam green seashell surrounded by nautical ocean waves. A high sheen gloss makes them super sexy and water resistant.
2. Seashell Pendant with Starfish
Customized in your color choices, this pendant screams summertime fun. Try a coral shell with a turquoise starfish. Maybe a realistic white shell and yellow starfish. How about going all out there with a neon green shell and lavender starfish? It's your summer style, your choice.
Add a sterling silver chain to complete the look.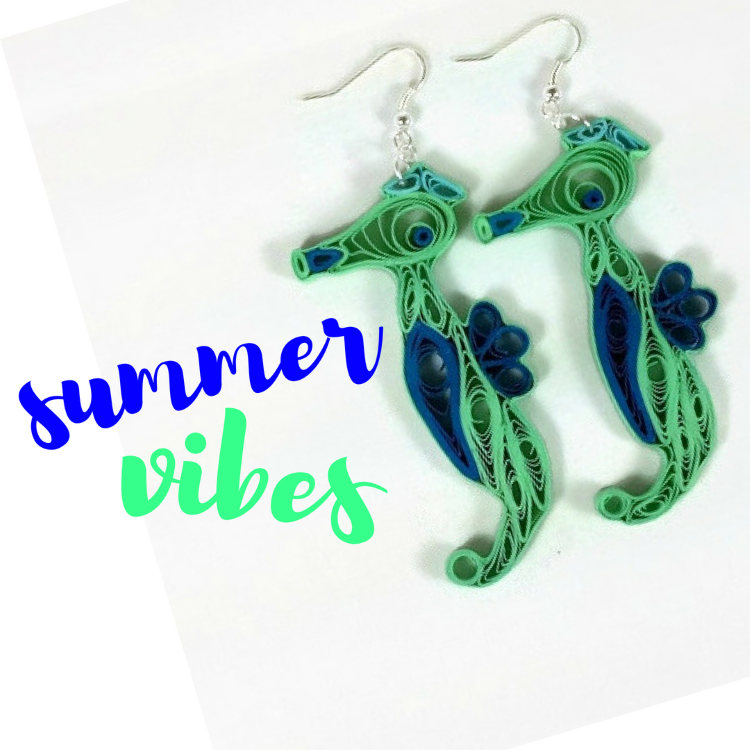 Make sure you put your hair up to flaunt these summer vibes seahorse earrings. At over two inches long these show stoppers will put the cherry on your beach look.
And yes, custom color requests are happily accepted! Check out these custom order cuties in green below.