Spotted: The Statement Earring Makes a Comeback - Runway Fashion 2017
♥ Marissa is on extended maternity leave. ♥
She looks forward to working with you to create beautiful things upon her return!
Please email SweetheartsandCrafts@gmail.com with any inquiries.
Please note we will not be taking holiday orders for 2020. Thank you for your understanding.
Image: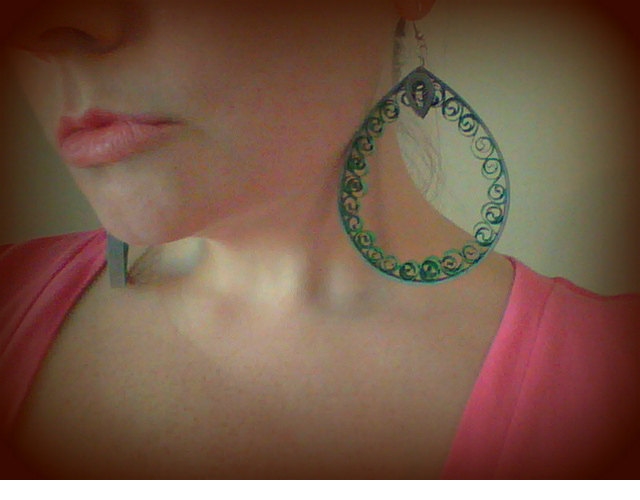 On at least three separate occasions this year and most recently just in August, Vogue has highlighted the return of the statement earring. The trend was spotted in Paris fashion week this Spring/Summer and continues to gain traction with Fall/Winter collections.
One obvious benefit to wearing statement earrings is the inherent power that they convey. Choosing substantial and strong items gives the wearer confidence, communicating a sense of authority to onlookers. In the current fashion climate where minimalism is king, statement pieces are surely the badass queen.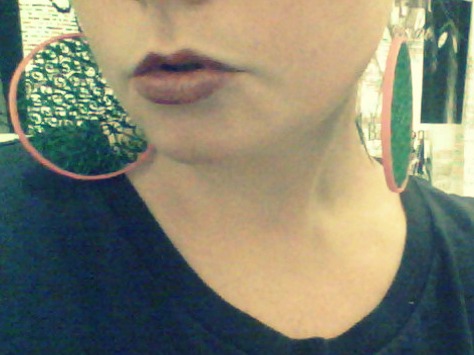 An obvious disadvantage of wearing oversized earrings is unslightly earlobe sagging. No one wants their earlobes stretched out unless they are doing it on purpose with ear plugs. This is where Sweethearts and Crafts paper quilled statement earrings comes in! Being made from paper, my earrings are super lightweight and will never tug, pull, or weigh down your lovely lobes. With paper quilled dangles you can rest assured your elegant ears will stay looking cute and perky, not saggy and baggy.
While upon first glance these big, bulky behemoths appear cumbersome, wearing a fabulous chunky dangle takes the guess work out of fashion. This is the pièce de résistance of the statement earring! As written by Frédérique Verley, "everyone thinks that it's unneccessary to pair them with anything else, be it a necklace or makeup." Accessorizing with statement earrings essentially eliminates the need for other accessories and adornments. A good look must have balance. All you need is one glamorous piece to make it spectacular.
Lightweight Paper Quilled Statement Earrings by Sweethearts and Crafts