Paper Quilled Rainbow Jewelry for Gay Pride
♥ Marissa is on extended maternity leave. ♥
She looks forward to working with you to create beautiful things upon her return!
Please email SweetheartsandCrafts@gmail.com with any inquiries.
Please note we will not be taking holiday orders for 2020. Thank you for your understanding.
Image: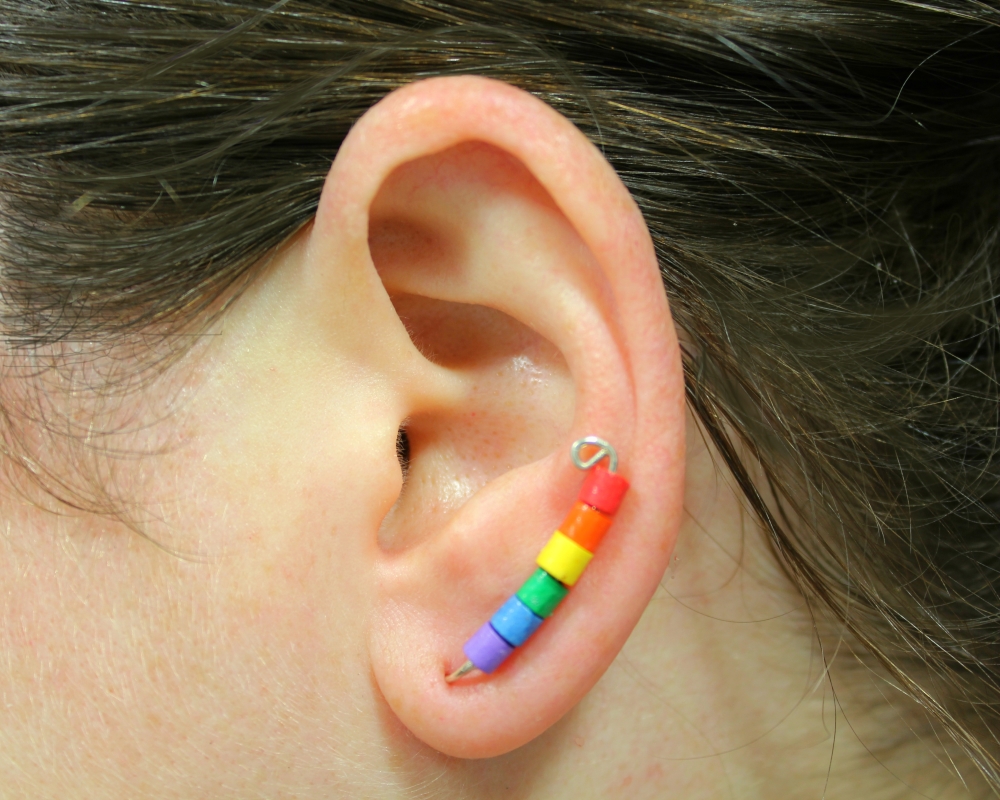 While Gay Pride celebrations are already taking place in some parts of the world we here in Chicago are just getting started. June is the official Pride Month, Pride Fest begins June 17th, and the festivities culminate with the fabulous and fun Gay Pride Parade toward the end of the month on June 25, 2017.
In honor of Pride Month, equality, love and kindness, I've created a new line of paper quilled rainbow jewelry.
Throughout the week I will be posting several different new looks, including styles unique to my collection like ear climbers and chokers.
Today I have some amazing ear crawlers with rainbow beads. What do you think?