NEW Paper Quilled Heart Stud Earrings
♥ Marissa is on extended maternity leave. ♥
She looks forward to working with you to create beautiful things upon her return!
Please email SweetheartsandCrafts@gmail.com with any inquiries.
Please note we will not be taking holiday orders for 2020. Thank you for your understanding.
Image: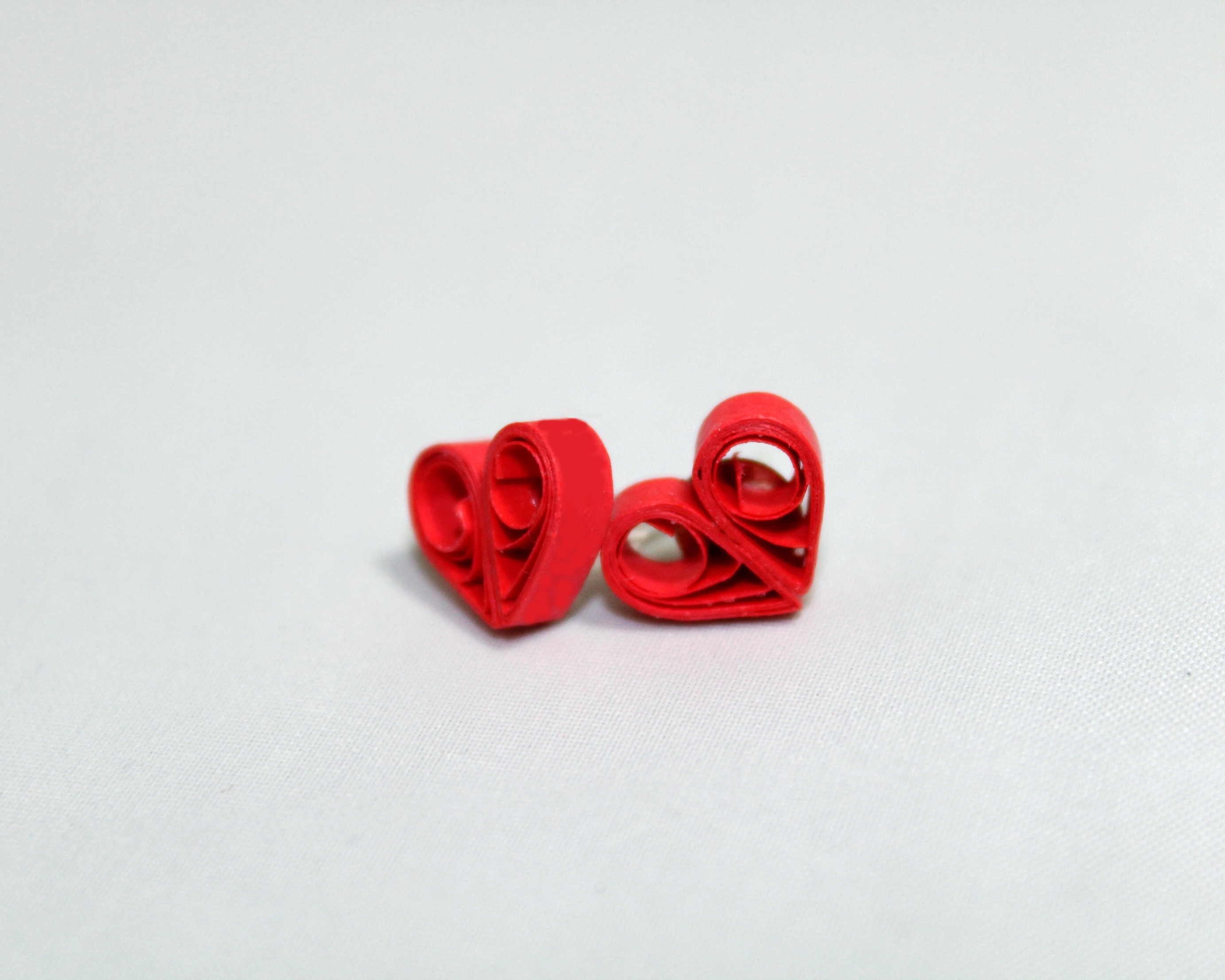 June is always a busy month for me. Most of my family was born in June so we have lots of planning, celebrating, and gift wrapping to do. As such, it's been a little while since I listed a new item and I'm excited to give you another option for stud earrings!
Today I've released the new Little Heart Stud Earrings most of all because I think they are cute and pretty. These mesh perfectly with the current minimalist trend but this is also a response to the many parents who have told me their young girls don't yet wear dangles.
*On a side note, I feel the pain of the little girls who are told they are not old enough for dangly earrings. I was that little girl. Despite my nature to almost always follow directions and do what I'm told, when I was seven years old I rebelled for the dangles. I snuck a pair of my Grandmother's clip on dangle earrings into my backpack before school on first grade picture day. I only put them on right as I was in line for my closeup, Mr. Demille, and removed them after. I'm not sure I ever did anything this sneaky in my entire life before or since. My parents were none the wiser until we got the pictures back a few weeks later. There was their adorable baby girl with her pink dress, missing front teeth, and golden ringlets hanging right beside a gawdy, ridiculous pair of gold beaded dangly earrings. This is one of my parents' favorite stories now, but boy was I in trouble at the time...and all for the sake of jewelry,*
But I digress...these earrings are perfect for little girls and ladies loving the minimalist trend alike.
Get your pair here in your choice of many different colors!