Making Christmas, Making Christmas, La La La
♥ Marissa is on extended maternity leave. ♥
She looks forward to working with you to create beautiful things upon her return!
Please email SweetheartsandCrafts@gmail.com with any inquiries.
Please note we will not be taking holiday orders for 2020. Thank you for your understanding.
Image: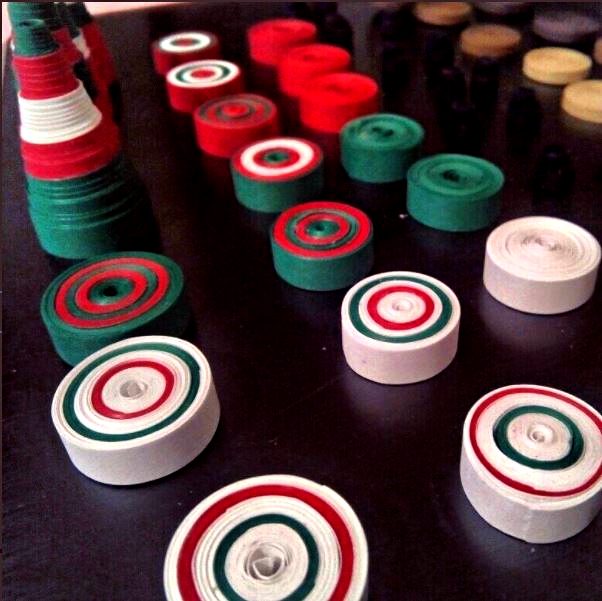 Some of you will want to scream at me for putting out a Christmas post already. But do you realize Christmas is just TWO MONTHS AWAY!?
This may not seem like a big deal for those of us who like to do our shopping amidst Christmas carols,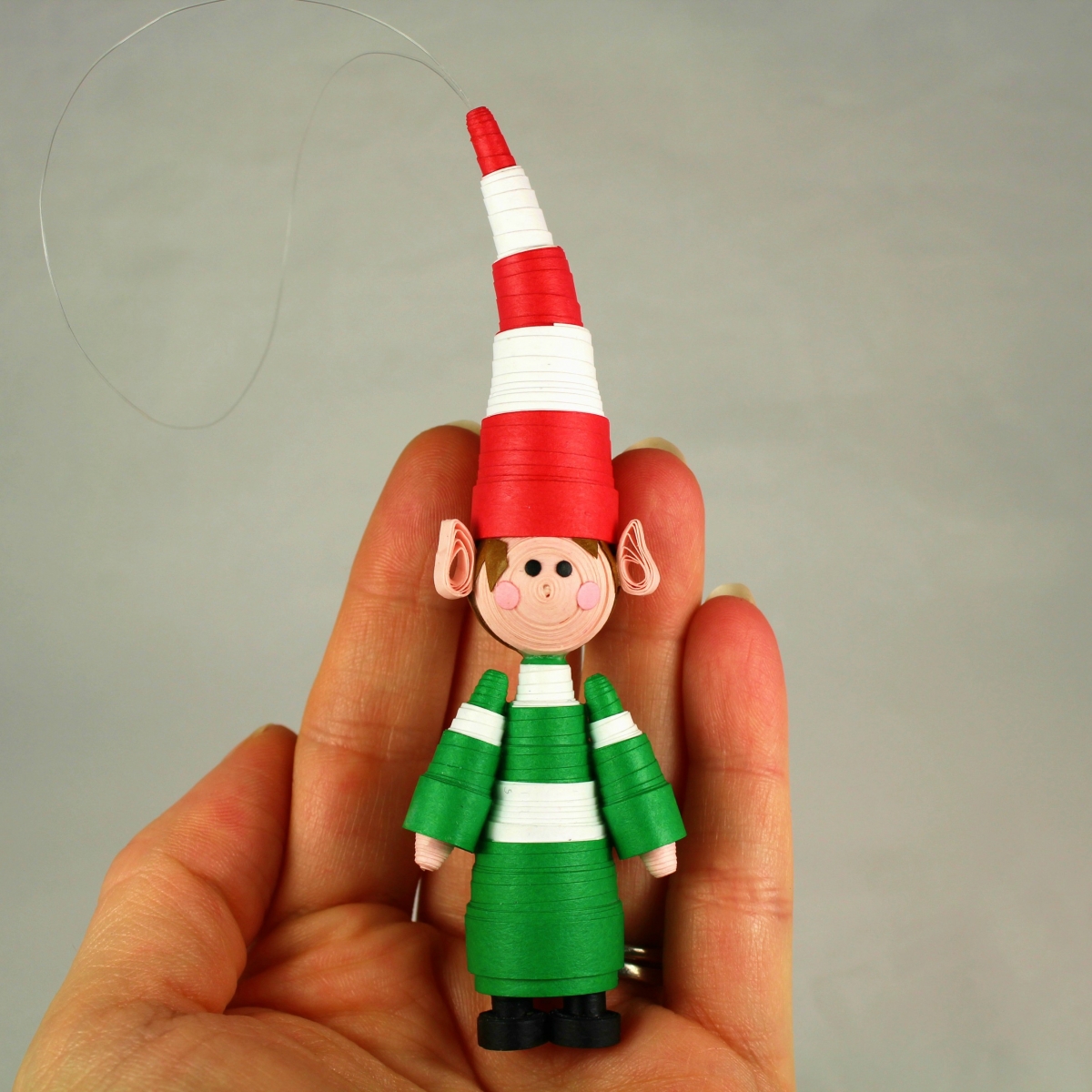 falling snow, and garland lining every window, because it's just not time yet for goodness sake! However, I know it's time for me to start talking about Christmas gifts when people begin ordering them from me. This year I sold my first little elf ornament back in September so I'd say it's about time for me to get on the Pony Express.
I have heard from many customers that it is a tradition in their home to buy a new ornament every year. I feel especially blessed that some people have chosen to buy their annual ornaments from me and to include me in this very special tradition. Ornaments can be very personal but did you know they can be personal-ized?
One of the benefits of choosing to buy handmade lies in the ability of the artist to personalize each piece according to the vision of their customer. Of course you can choose the angel that looks exactly like the one in the picture and I will be delighted to make her for you. But, you can customize her in countless ways including size, skin color, dress color, hair color, and hair style! Year after year I make elves, angels, and Santas using fine details chosen by my customers. If you want a boy angel instead of a girl, you got it! If you want Santa to be in a green suit instead of red, be my guest! Want your elf to wear a rainbow striped outfit, no problem! All you have to do is ask. Customizations on ornaments include but are not limited to the following:
Clothing colors - I have over 90 colors available including metallics
Size - available as small as 2 inches for table top trees and as large as 12-14 inches for full sized trees
Skin color - from light pink, peach, olive, light brown, brown, very dark brown, and everything in between
Eye color - any colors available to match your deep blues, gorgeous greens, or a brown eyed girl
Hair color - blonde, brunette, ginger, white, gray...try me!
Hair style - curly, straight, pigtails, bun, half up half down, pixie, boy hair, and more
Hair length - short, medium, long, rapunzel....
Angel wings - the angels wings are available in several different styles; classic, fancy, and pink. I'll even add them to an elf if you like!
Please take a peek at some of the custom creations I've crafted over the years. Be inspired and request your custom ornament today.
Custom Paper Quilled Ornaments for Christmas

| | | |
| --- | --- | --- |
| | | |
| | | |
| | | |
| | | |
| | | |