How to Support Your Favorite Artists on Social Media
♥ Marissa is on extended maternity leave. ♥
She looks forward to working with you to create beautiful things upon her return!
Please email SweetheartsandCrafts@gmail.com with any inquiries.
Please note we will not be taking holiday orders for 2020. Thank you for your understanding.
Image: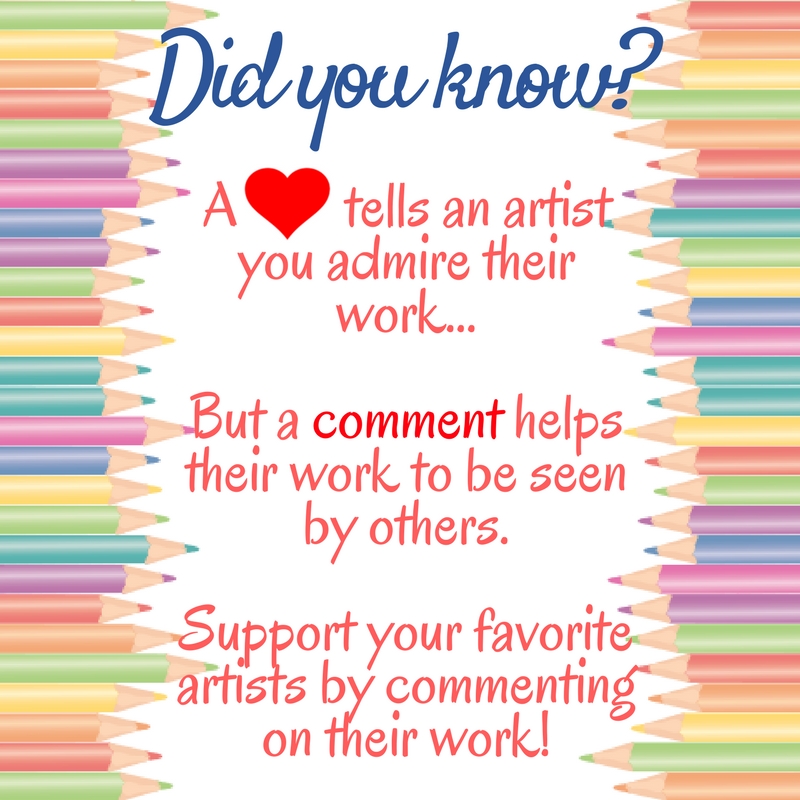 Everyone knows one of the best ways to support an artist is to actually buy their art. For any number of reasons we cannot always honor our local artists by making a purchase. If you read my recent post on Salvador Dali then you know how I'd love to decorate my house with original Dali pieces from floor to ceiling. I not only can't afford this but I don't have room for it either.
However, there is another way to support a favorite artist that takes no more than the click of a button, the stroke of a key: you can and should connect with your favorite artists on social media!
Most artists, even those who stray from conventional norms, will still have an Instagram account, Facebook page, or website to promote their work. It would be very difficult to survive as an artist without the use of social media and many artists use these platforms to help make their living.
When I first became a selling artist I was surprised most by how seriously I had to "work my art" with daily promotion through social media. I thought that having a good product would equal sales. But I was very wrong! There is a seemingly endless list of things we have to do in order to stand out in the sea of competition out there. Yes, of course having a quality product helps, but it is not easy to get someone to notice even my favorite pair of earrings when a search for "earrings" on Etsy yields over 2 million results.
Having a solid network of people who consistently visit my Facebook page or comment on my Insta posts is really helpful to me as a selling artist because it broadens my post reach and allows more people to see what I'm sharing.
Please follow your favorite artists on their social media platforms. This will keep you informed of new pieces, techniques, breakthroughs, and events he or she would like you to know about. The next time you see a post from your favorite artist, make sure you "Like" or "heart" the post AND make a comment. You can even share posts to your own network of followers.