Home Remedy for Tarnished Silver Jewelry
♥ Marissa is on extended maternity leave. ♥
She looks forward to working with you to create beautiful things upon her return!
Please email SweetheartsandCrafts@gmail.com with any inquiries.
Please note we will not be taking holiday orders for 2020. Thank you for your understanding.
Image: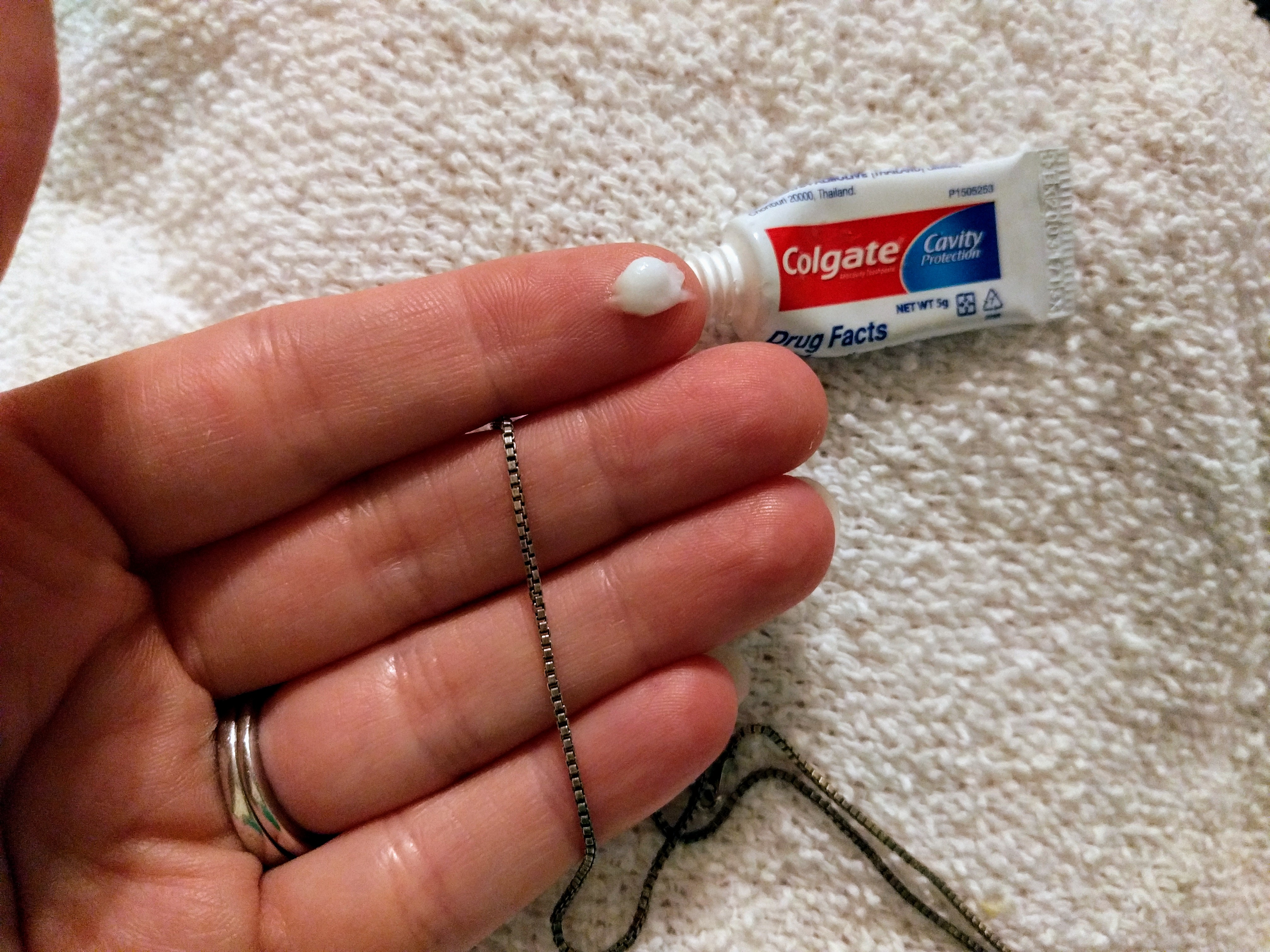 On the weekends and evenings, especially in the summer, I spend a lot of time participating in craft fairs and art shows. This means that a lot of my jewelry spends a fair amount of time on display. While this may seem like NBD, simply not wearing a piece of jewelry can cause unsightly tarnish to acquire on sterling silver. Sterling silver reacts with compounds in the air like hydrogen sulfide from pollution, increased levels of humidity or elevated temperatures, and even prolonged exposure to just oxygen can cause tarnish to develop.
Once I realized some of my sterling chains were taking a beating from the elements I decided I would have to do something to maintain the beautiful sparkle my customers deserve in a new piece of jewelry. First I tried some home remedies I found online. There is a particularly popular treatment for tarnish which involves aluminum foil and baking soda; this did almost nothing to restore my silver pieces. I searched further and found the perfect little trick that works like a charm.
Here are my step-by-step instructions including photos!
How to Remove Tarnish from Sterling Silver with Toothpaste
Materials:
tarnished sterling silver
clean cloth or rag
toothpaste (I used Colgate but it doesn't really matter)
Step 1:
Find a piece of sterling silver in need of some cleaning.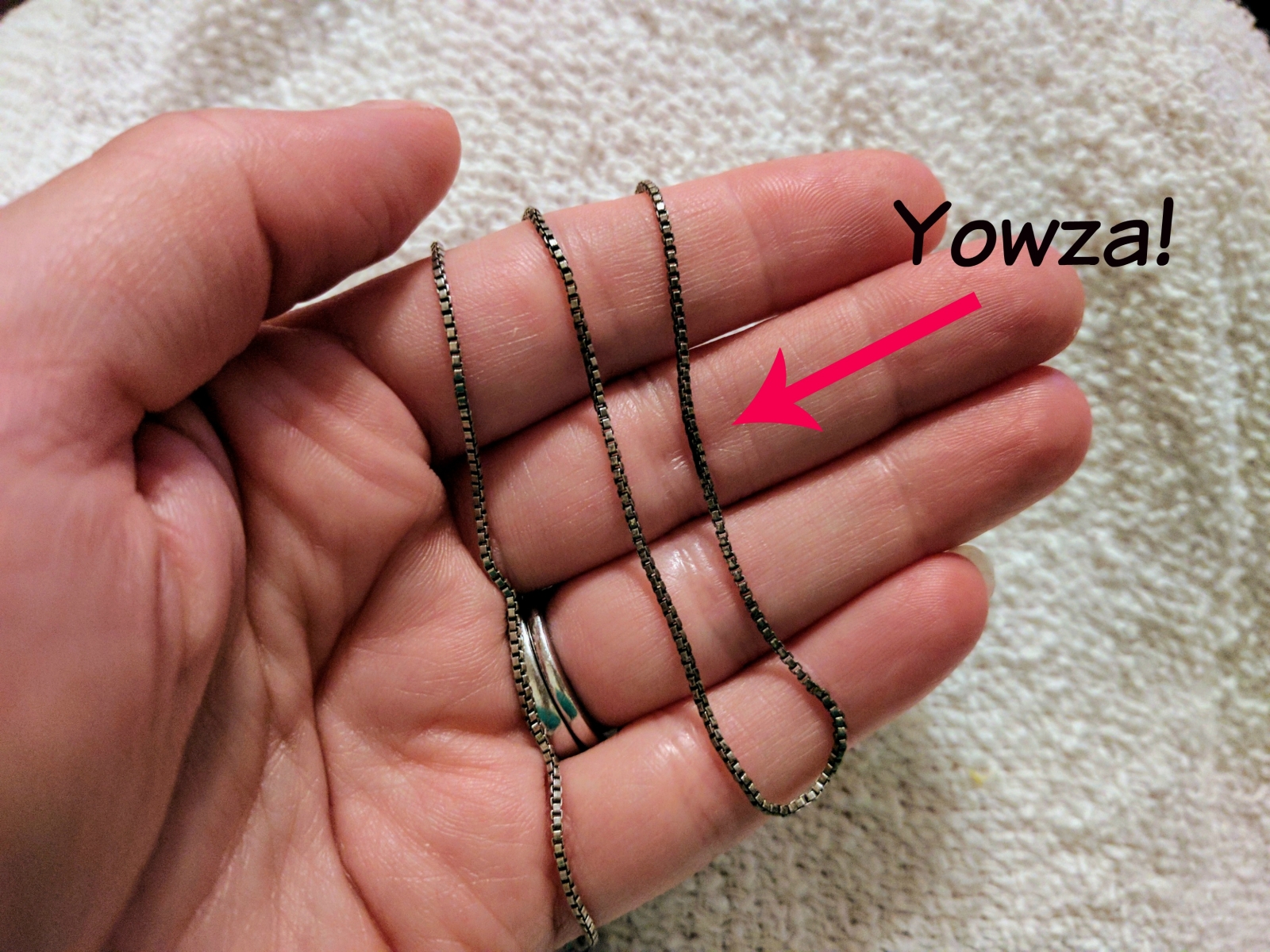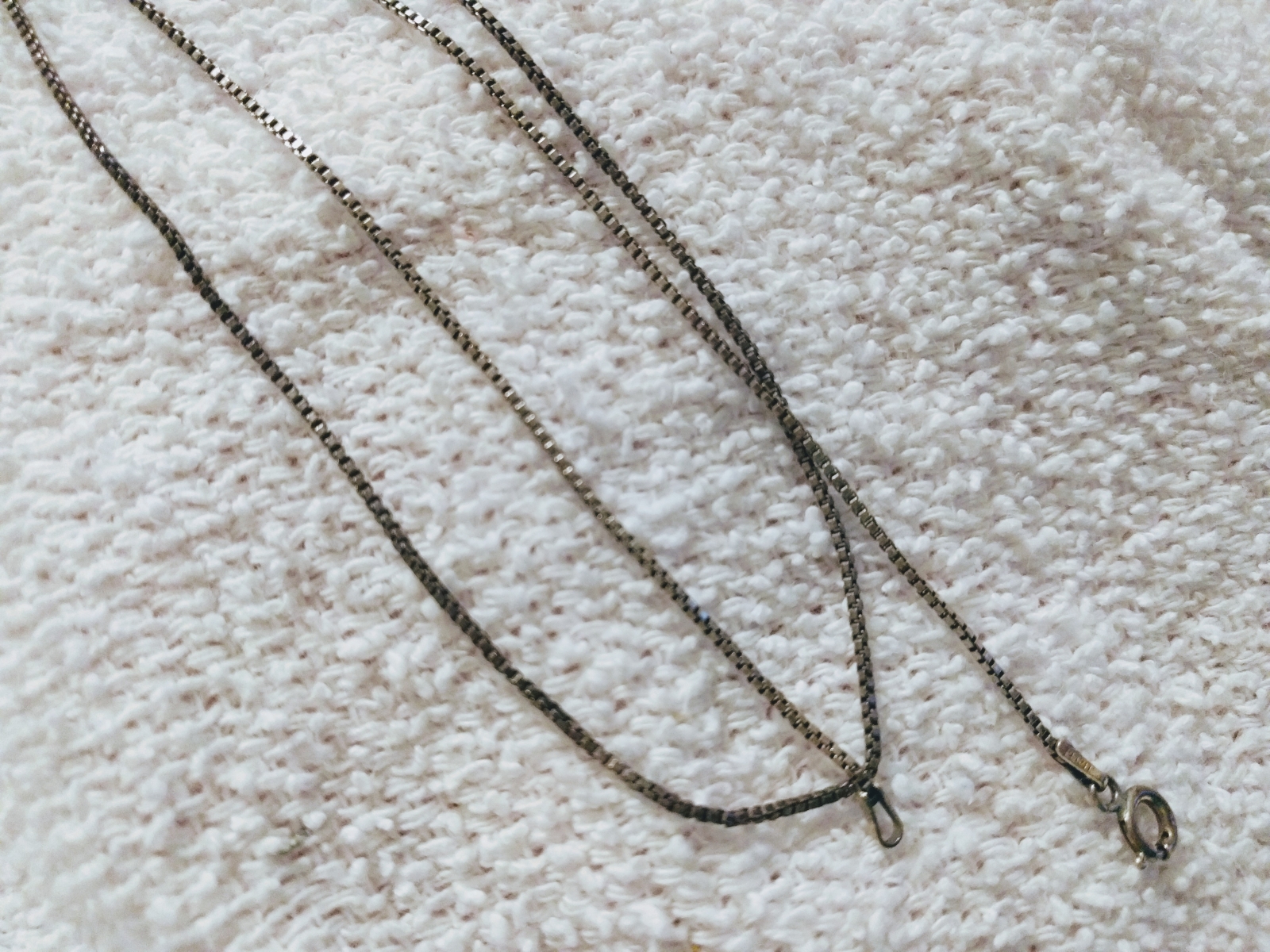 Step 2:
Take a dab of toothpaste and using your fingers massage it into the silver.
Make sure you get all the nooks and crannies.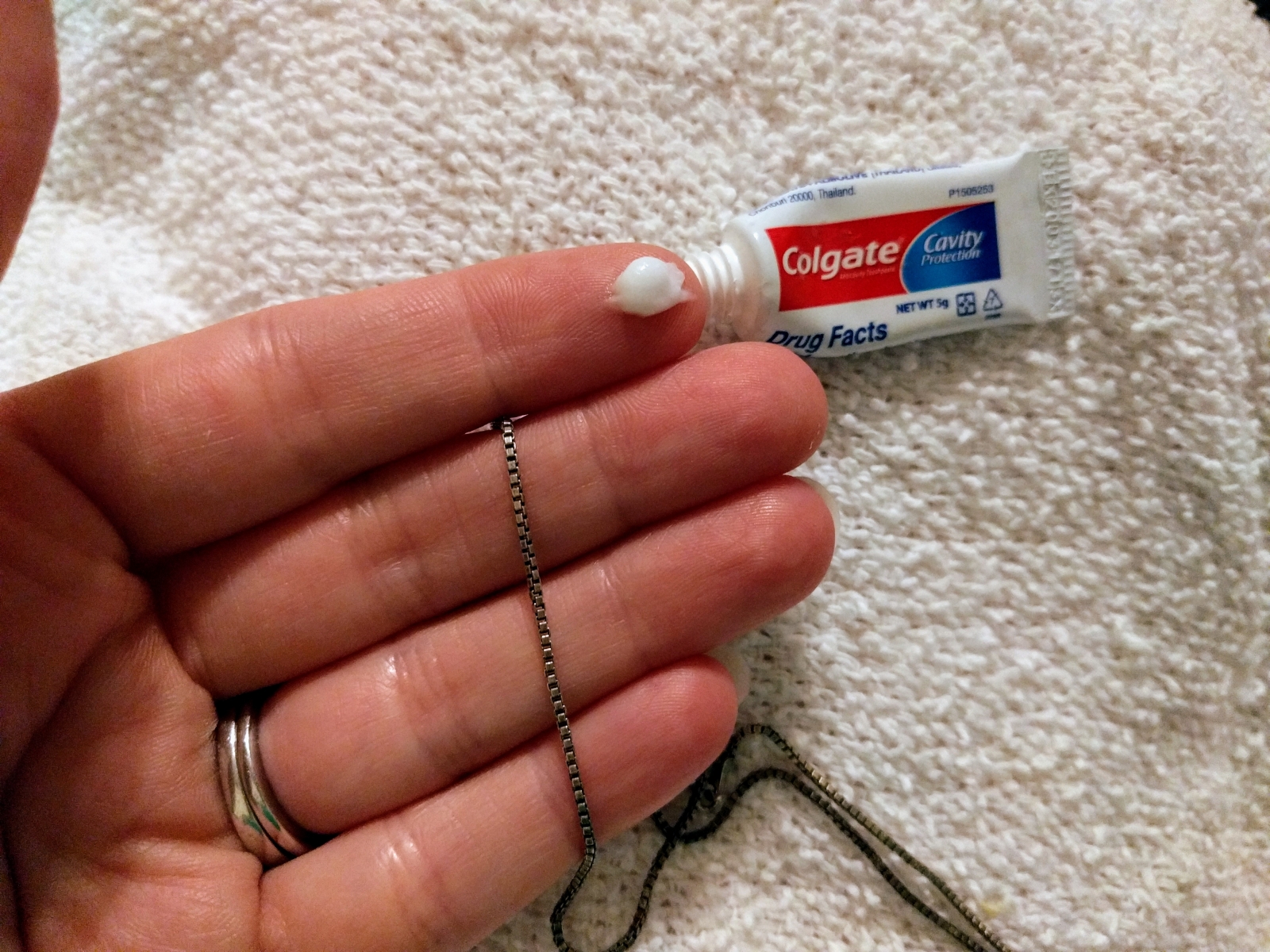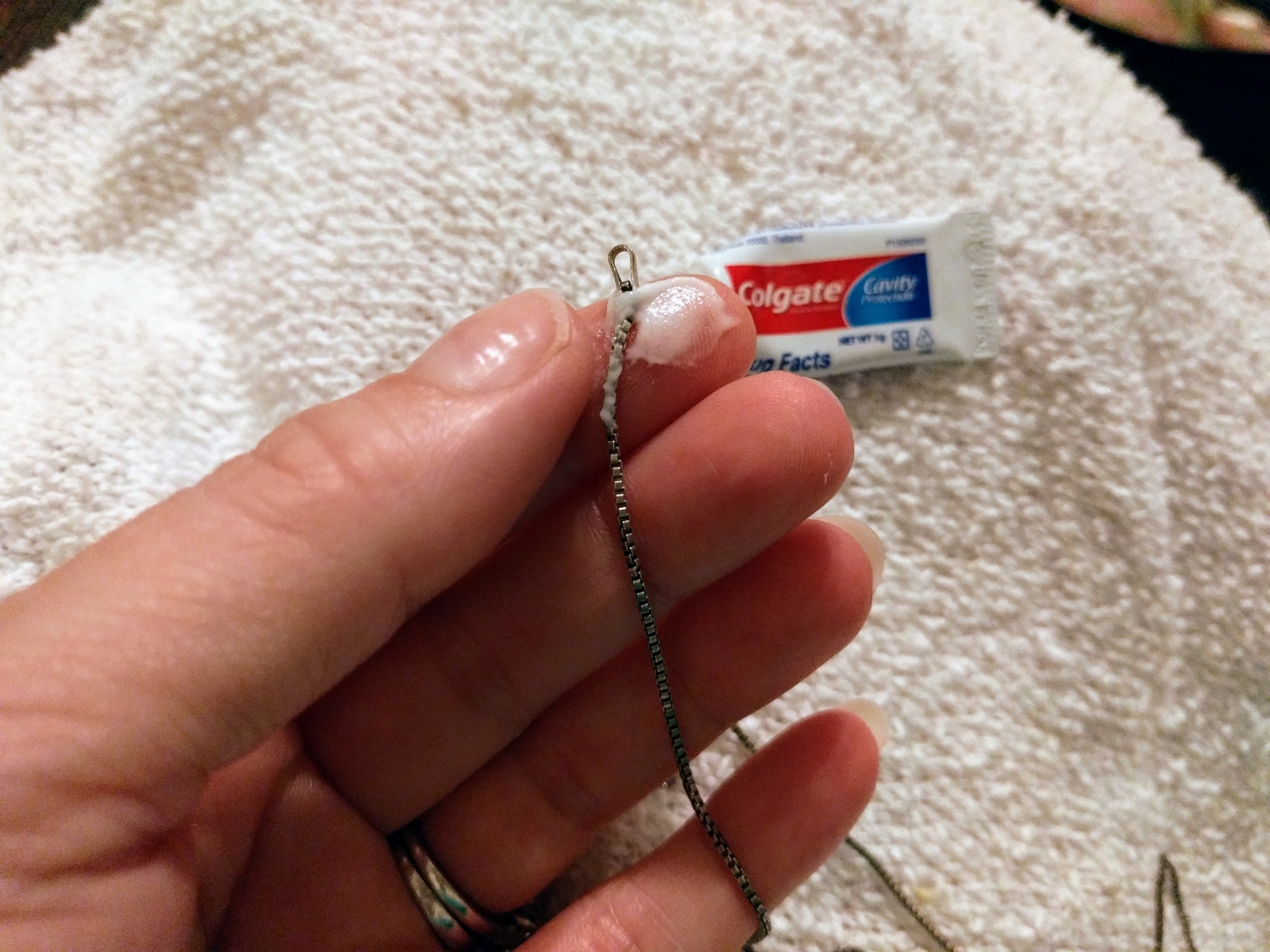 Step 3:
For smooth pieces like pendants you can use the cloth to buff away the toothpaste and the tarnish along with it!
For chains, use your fingers to pinch the necklace in between portions of your cloth and gently pull the necklace through to the end.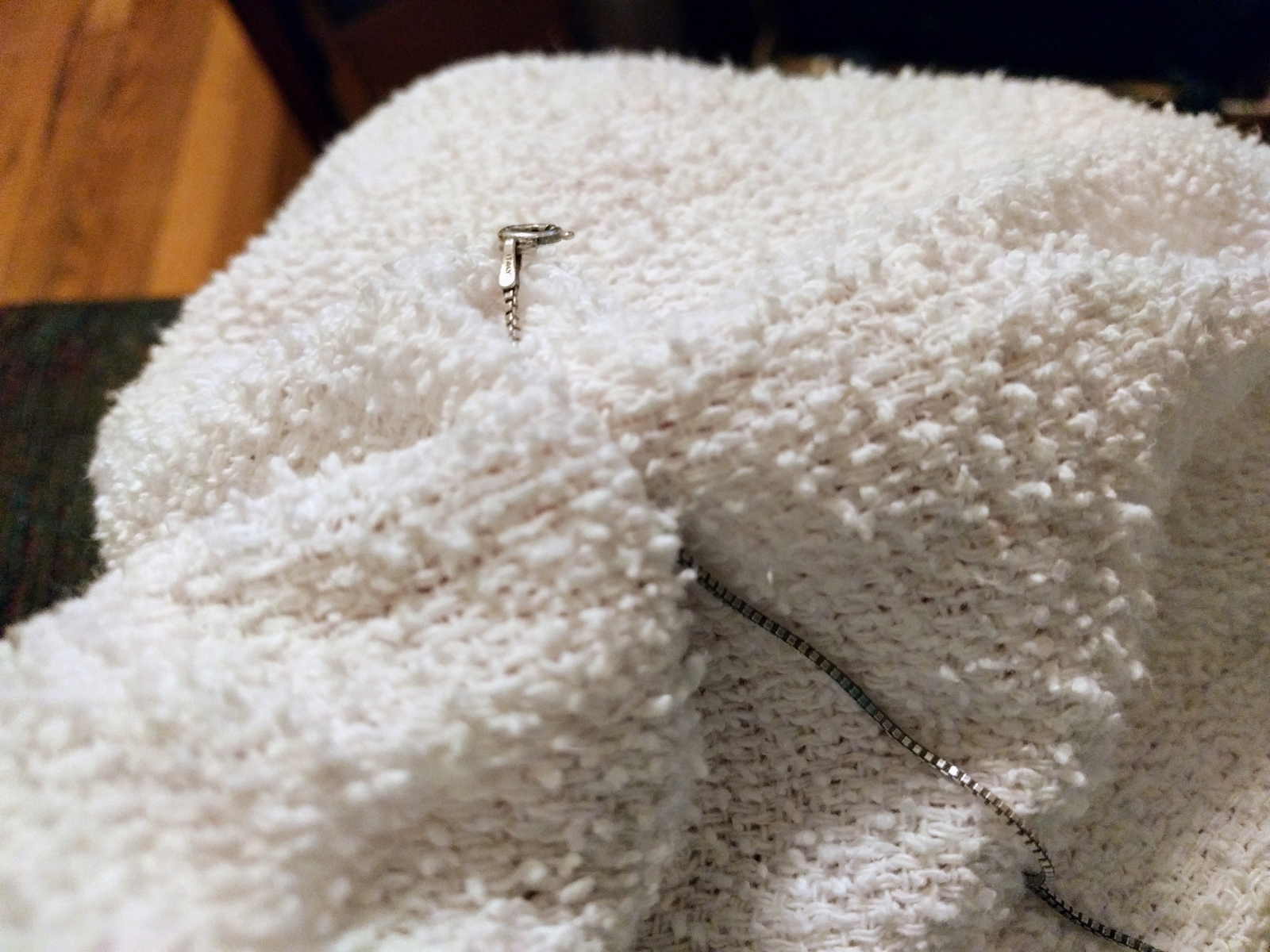 Step 4:
You should immediately see it working when streaks of tarnish are left on the cloth.
Repeat as necessary.
This chain was particularly tarnished so it required multiple passes through the cloth.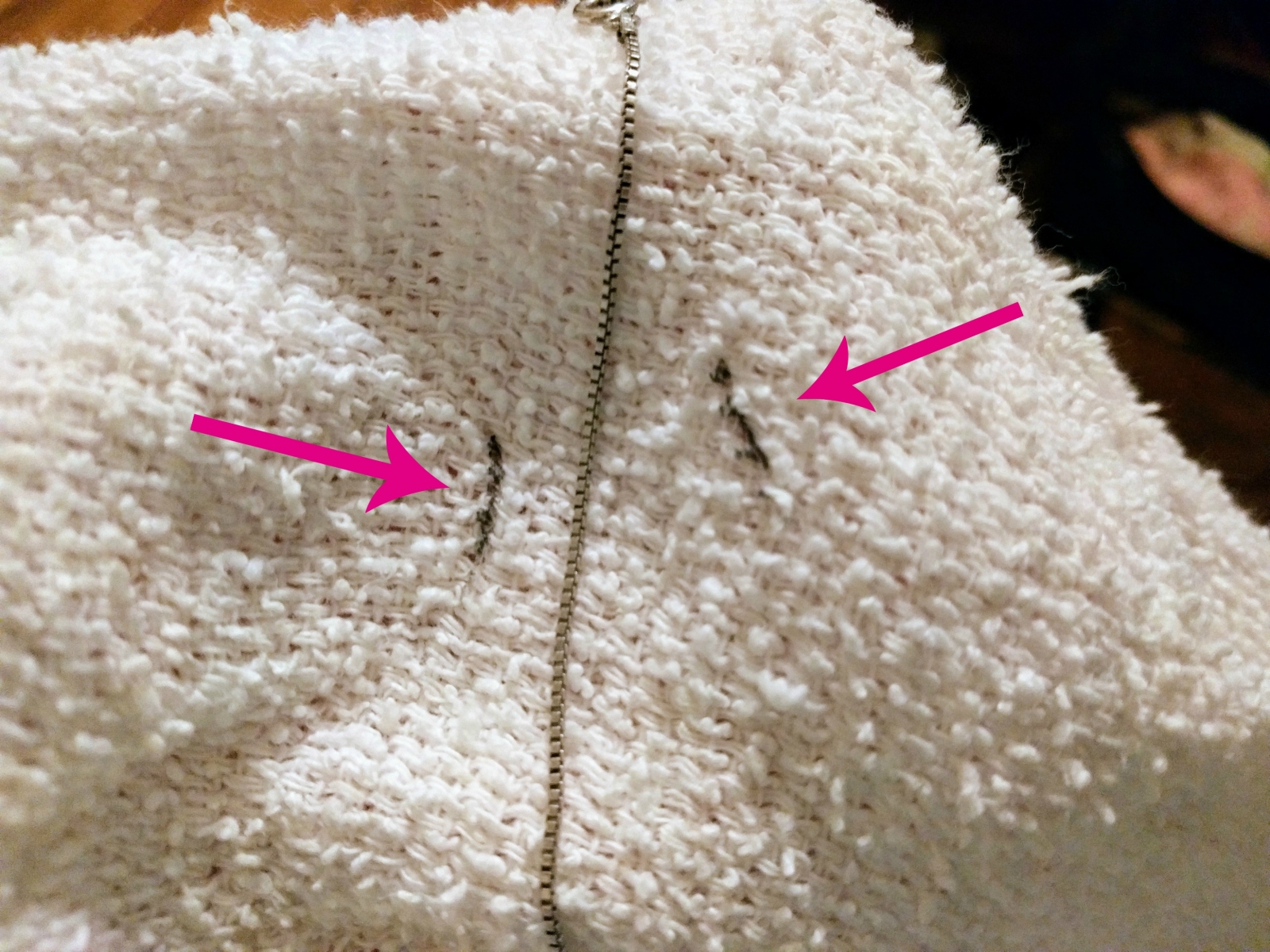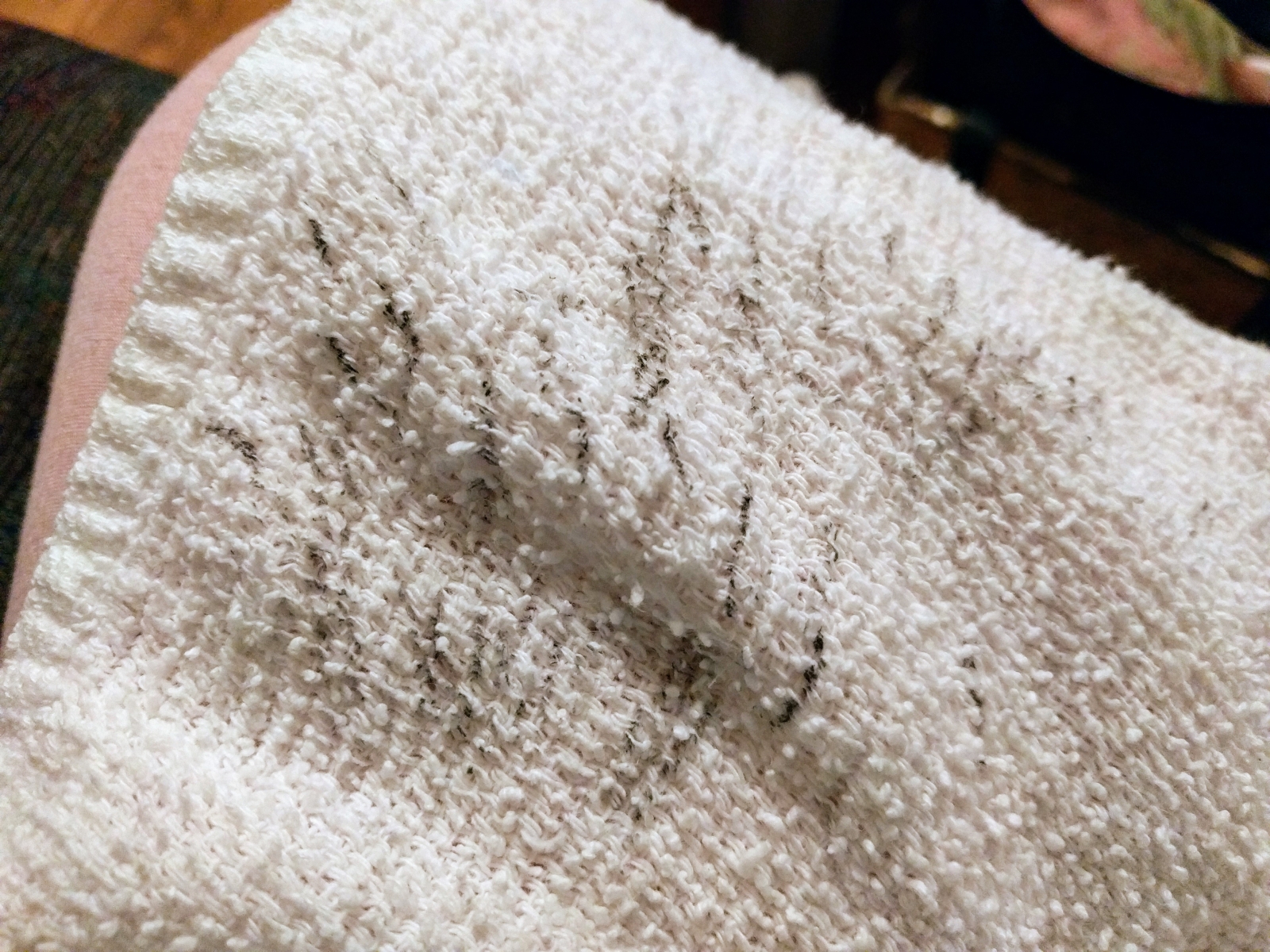 Step 5:
Rinse your sterling silver under luke warm water to remove any remaining toothpaste.
Dry with a clean cloth.
Step 6:
Enjoy your good as new shiny silver!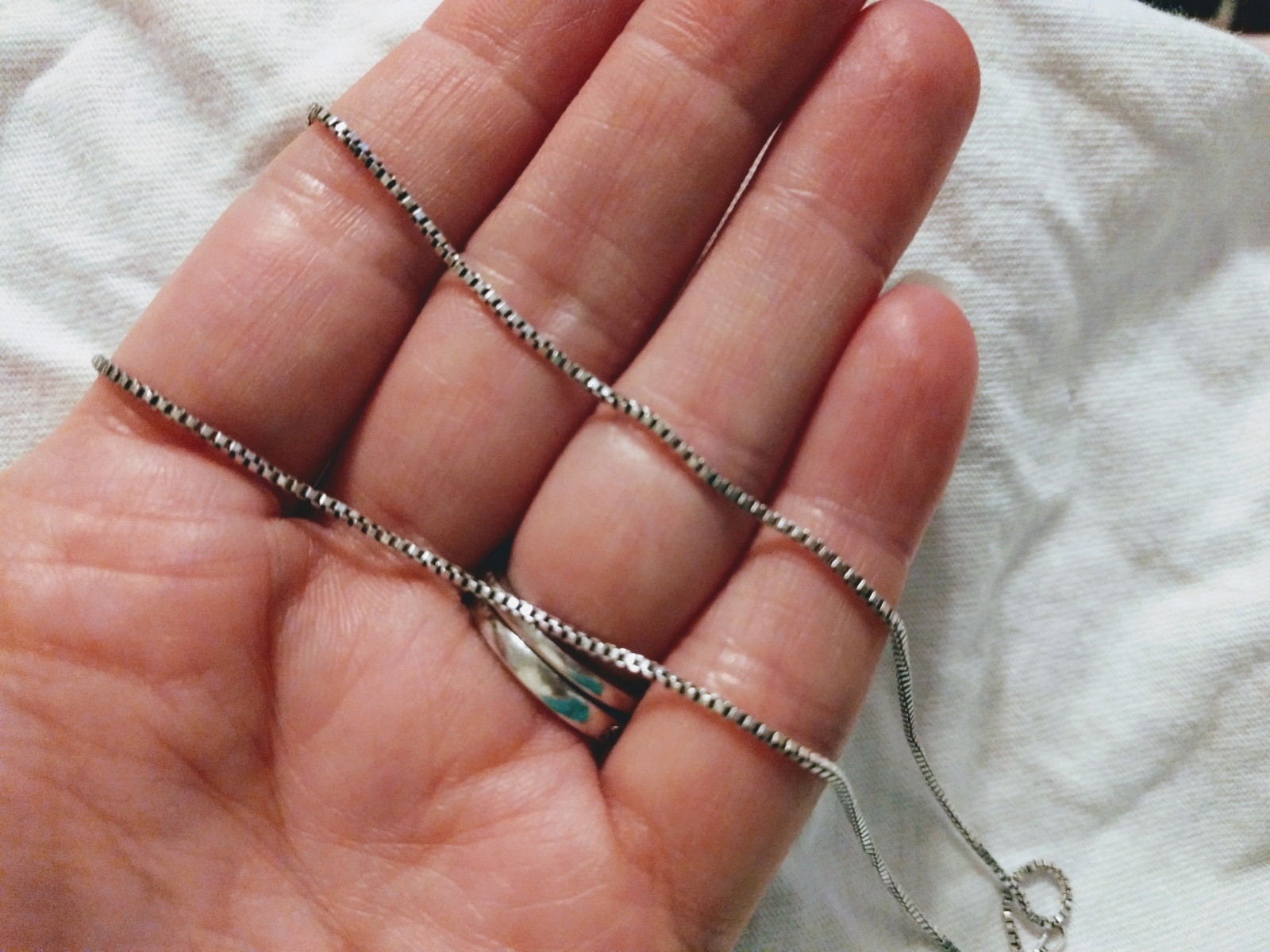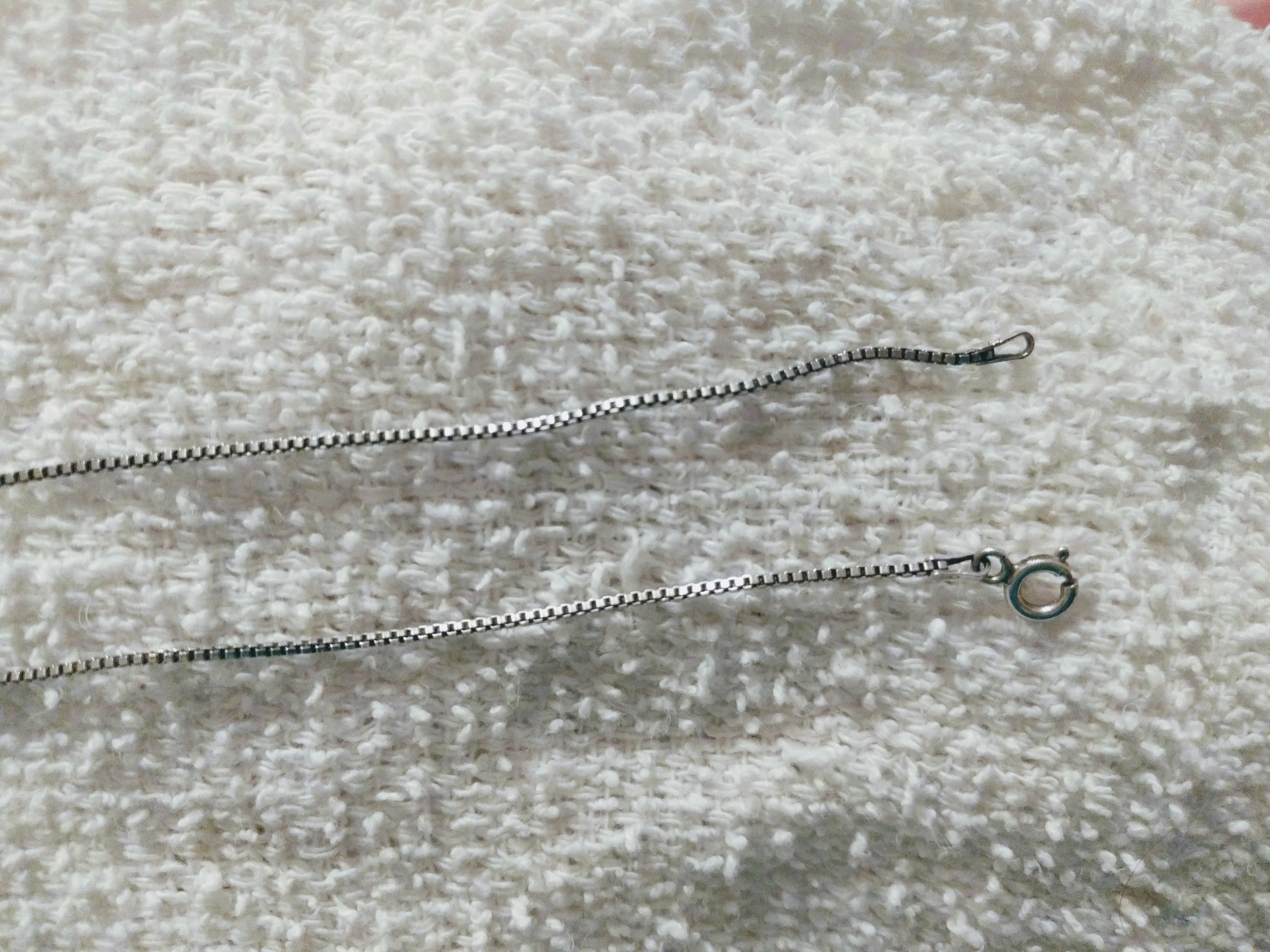 If you found this trick helpful please let me know by leaving a message in the comments!