Coupon For First Time Shoppers
♥ Marissa is on extended maternity leave. ♥
She looks forward to working with you to create beautiful things upon her return!
Please email SweetheartsandCrafts@gmail.com with any inquiries.
Please note we will not be taking holiday orders for 2020. Thank you for your understanding.
Image: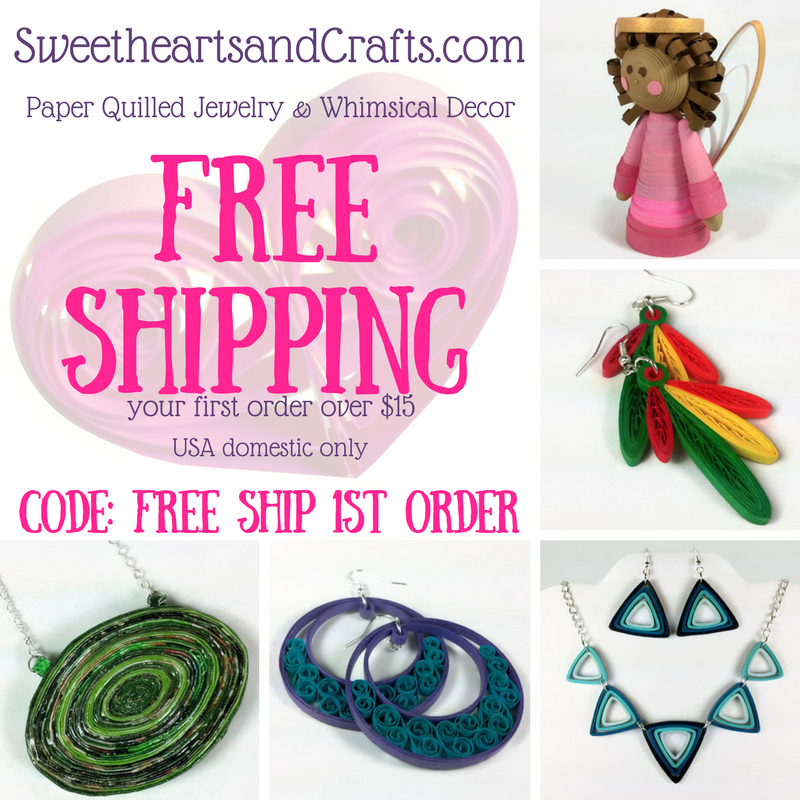 Are you a first time customer to Sweethearts and Crafts?
Use the coupon code FREE SHIP 1ST ORDER to get free shipping on your first order over $15!
Domestic only.