Irish American Heritage Center Annual Christmas Bazaar
♥ Marissa is on extended maternity leave. ♥
She looks forward to working with you to create beautiful things upon her return!
Please email SweetheartsandCrafts@gmail.com with any inquiries.
Please note we will not be taking holiday orders for 2020. Thank you for your understanding.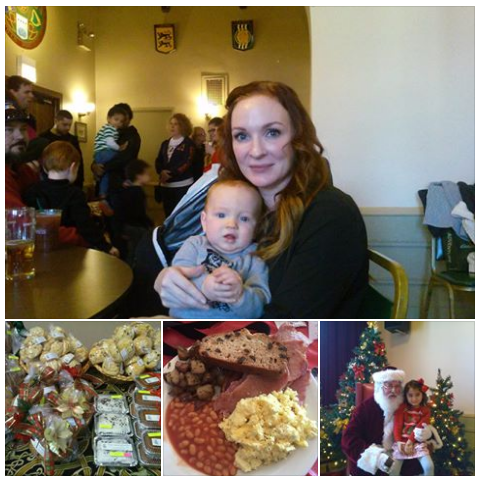 Get in the holiday spirit with the annual Christmas Bazaar at the Center. The annual Bazaar is Sunday, December 4 at 9am-3pm and includes mass, breakfast, craft sale, bake sale and visit from Santa Claus.

Mass is celebrated in the auditorium at 10:30am, with music by the Irish Heritage Singers. A traditional Irish breakfast follows in the Erin Room. We will also feature a kids' activity zone with storytelling, improv games, coloring, crafts and 2 kids' holiday movies. The Fifth Province Pub will be open from noon until 6pm.

Tickets for the breakfast are $10 for adults and $5 for children and reservations are required. If there are tickets still remaining at the door, the cost is $12 for adults.

There is no charge to browse and shop the craft and bake sale and shoppers can enjoy the craft sale from 9am to 3pm with Chicago artisans. The Fifth Province and first floor will be transformed into a Winter Wonderland. Our IAHC GIft Shop will be open all day for shoppers to browse our shop's all new stock.

The Bake Shop sells tea, coffee, homemade pies, bread, scones, cakes and cookies. Santa Claus visits from 1-3pm and will pose for photos with each child.

To purchase tickets for the breakfast, visit www.irish-american.org or call 773-282-7035, ext. 10.