Brookfield Farmer's Market Artisans Day
♥ Marissa is on extended maternity leave. ♥
She looks forward to working with you to create beautiful things upon her return!
Please email SweetheartsandCrafts@gmail.com with any inquiries.
Please note we will not be taking holiday orders for 2020. Thank you for your understanding.
Artisans Day is back for its 3rd year on August 5, 2017! The purpose of this day is to highlight producers of handmade arts, crafts, and beauty products in Northern Illinois and give their growing businesses a taste of selling at a farmers market.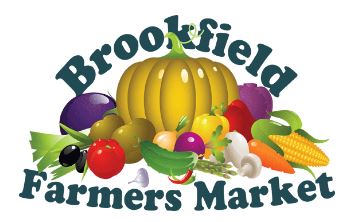 9 AM - 12:30 PM in the parking lot of the village hall at 8820 Brookfield Ave, Brookfield, IL. The driveway to the village hall is on the EAST side of Salt Creek (some maps/GPS send folks to 8820 1/2, which is the historic train station west of the creek).

Amazing farmers offer fresh local produce that is locally and sustainably grown in Illinois, Michigan, Indiana and Wisconsin. You will also find pastries, eggs, fresh-roasted coffee, honey, salsas, jams, artisan-crafted goods, and a great line-up of talented musicians. Special features and activities give you new things to see, learn and experience!
The Brookfield Farmers Market is a cooperative effort of the Chamber and the Brookfield village government, operated by the Chamber of Commerce's Farmers Market Committee with volunteers from Brookfield businesses and residents. Generous sponsorships from community-minded businesses and vendor participation fees provide the financial support necessary to sustain the Brookfield Farmers Market each year.
To keep up with the latest, you can follow-us on Facebook athttps://www.facebook.com/BrookfieldFarmers/